Volunteers have always been critical to the success of Martha's Place. They have helped us achieve tremendous accomplishments on lean budgets since 1996 and continue to play a vital role in our ongoing work. Listed below are several areas of opportunity for those interested in volunteering with Martha's Place.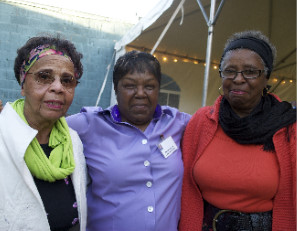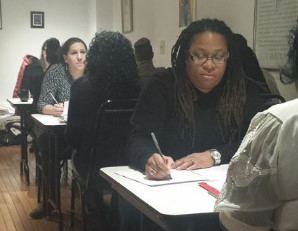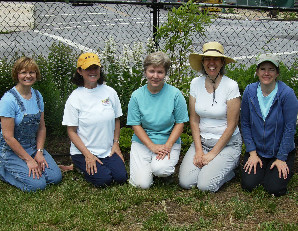 Employment assistance:  Martha's Place clients often face considerable challenges obtaining employment which presents difficulty in achieving independent living.  Volunteers are sought to help with employment assistance, resume writing, and networking Martha's Place women to jobs.
Office support:  Martha's Place is looking for volunteers to assist with office support. This position is not as boring as it sounds–if you consider yourself to be good with computers, highly organized, and patient, this position is for you!
Garden maintenance:  The Martha's Place garden and Choose Life Memorial garden need regular maintenance such as weekly mowing, weekly trash pick-up, weed pulling, planting of flowers and other plants, and mulching. Volunteers are greatly appreciated to help with these tasks to keep the garden looking beautiful during the spring, summer, and fall.
Special programming:  Provide activities on topics such as creative writing, nutrition, cooking, fitness, meditation, etc.
Cleaning and Organizing:  Assist with the cleaning and organizing of the women's clothes closet. If you are someone who wouldn't mind spending a couple of hours organizing and donating clothes, then this position is for you. In addition to organizing the closet, clothes which are dirty or too old and out of style to be worn will be bagged and placed in a donation box marked for Good Will across the street.
To volunteer at Martha's Place, please email us at: volunteercoordinator@intersectionofchange.org