Volunteers have always been critical to the success of Martha's Place. They have helped us achieve tremendous accomplishments on lean budgets since 1996 and continue to play a vital role in our ongoing work. Listed below are several areas of opportunity for those interested in volunteering with Martha's Place.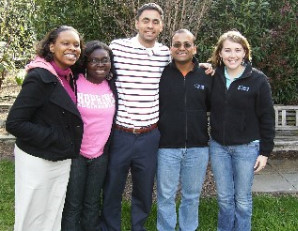 House manager assistance
Martha's Place uses several House Managers to oversee the residential building of Martha'sPlace at 1928 Pennsylvania Avenue. House manager volunteers let Martha's Place clients in and out of the building and serve as the first liaison between clients and staff. House manager volunteers are given training on Martha's Place operation by the program staff and then typically assist with this critical role by providing coverage in shifts ranging from a few hours to overnight stays.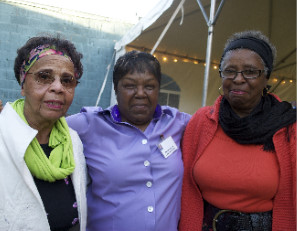 Wednesday meals
Martha's Place holds a mandatory meeting for its residents every Wednesday. The meeting begins at 5:30pm with a communal meal and follows with a brief meeting on house issues followed by a guest speaker presentation. Martha's Place appreciates volunteers who are willing to help either by preparing the evening's meal (generally to serve 10-15 people) or by facilitating the evening's presentation. Topics for these sessions are developed ahead of time with the Executive Director of Martha's Place and have ranged from talks by individuals about their recovery experiences, to anger management seminars, to arts and crafts activities.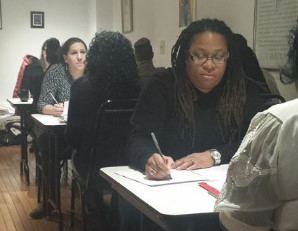 Employment assistance
Many Martha's Place clients face considerable challenges obtaining employment which presents difficulty in achieving independent living. Volunteers are sought to help with employment assistance, resume writing, and networking Martha's Place women to jobs.
Office support
Martha's Place utilizes volunteers willing to assist with general office duties such as answering phones, folding and stamping mailings, and general assistance to the office staff.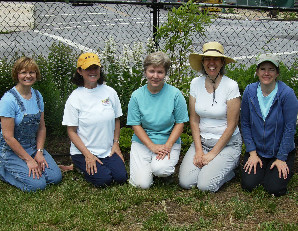 Garden maintenance
The Martha's Place garden and Choose Life Memorial garden need regular maintenance such as weekly mowing, weekly trash pick-up, weed pulling, planting of flowers and other plants, and mulching. Volunteers are greatly appreciated to help with these tasks to keep the garden looking beautiful during the spring, summer, and fall.
Financial Supporters
In 2000 Martha's Place opened its doors to serve women overcoming drug addiction and during this time has regularly worked to raise the funds needed to meet the costs of providing these services. With an annual budget of roughly $250,000 Martha's Place has found that our individual supporters – who have given amounts ranging from $25 to $30,000 – have all been invaluable as they have collectively been the greatest factor enabling us to meet our funding needs and continue the work of Martha's Place.
Special programming
Provide activities on topics such as creative writing, nutrition, cooking, fitness, meditation, etc.
Board membership
Since becoming a 501(c)3 nonprofit in 1996, the Board of Directors of Intersection of Change has overseen Martha's Place. Board members represent a broad range of talents and skills and serve by reviewing policies, fundraising, providing fiscal oversight, and advocating for Martha's Place. The board regularly seeks to add members who offer skills and a passion to improve our communities by enhancing the work of Martha's Place.
To volunteer at Martha's Place, please email us at: markweber@intersectionofchange.org